SELL YOUR JEWELRY ONLINE
Do you want to capitalize on this growth in the sales of online wholesale jewelry? If you are into the jewelry business already, then you can sell jewelry online now to increase your customer base, potential sales, and the estimated revenues. You can even act as an intermediary or start your own store after buying jewelry.
In this article, we will start with the discussion about the benefits that you can achieve by selling jewelry online along with the complete guide on how you can practically do so. So, this is going to be an informative journey. Sit back and make sure you grab each of the points completely to make your online store successful.
1. Why sell Jewelry online?
Now, if you are thinking that you are already having good sales from your brick and mortar store so why should you invest in the online domain, then we have a counter-question for you. Won't you like to increase your sales and profits? If yes, then, online media is just providing you this opportunity. Do you want to know about it? Here's how?
Selling jewelry online makes sure that your cost of doing business is reduced significantly. This means that you'll earn a better profit margin on the sales that you make online as compared to the physical one. Moreover, you have the opportunity to tap the new market, which you miss by staying in the physical world only. 
Buying jewelry online is becoming a new trend. A report from Digital Commerce 360 has discussed that year 2018 has seen an increase of 14.2% in the sales of online jewelry, thus highlighting the increasing e-commerce operations and the potential of further growth.
Furthermore, a report from Business Insider 2020 heights that 40% of the consumers say that they would prefer to buy from direct-to-consumer brands in the next 5 years. This means that you ought to establish yourself in the online scenario.
Besides, multiple other advantages including direct contact with the consumers, an increase in revenues and overall sales are also there when you sell jewelry online.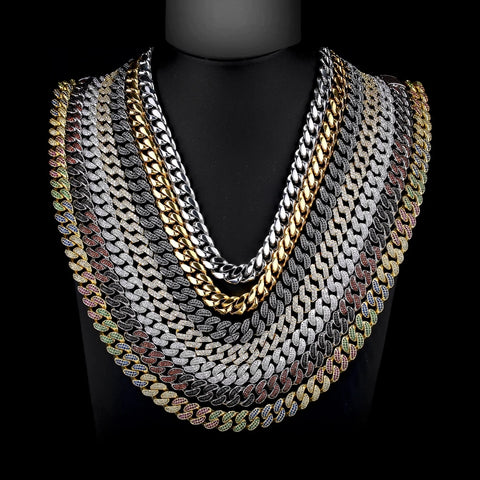 2. How to sell jewelry online?
Now, the question is how you should sell jewelry online if you are new to online selling. Don't worry we have got your back and here is the complete process regarding the online sales of jewelry if you are a wholesaler or a new vendor who is going to start in the online jewelry industry.
(1) Think
A
bout
Y
our
N
iche:
Starting with a broad niche is not often very helpful unless you have a sound budget to put in advertisements and other sorts of marketing. We know this isn't possible for every seller of wholesale jewelry. So, what you need to do is to select a micro-niche. 
Niche is basically a targeted area or a particular group of people that you would like to target with a particular style of jewelry. Antique jewelry, handmade jewelry, fashion jewelry, bridal jewelry is a few different niches. Hip-hop Jewelry is another prominent niche, which is gaining continuous support from the new members, thus the overall size of the niche is at the rise, especially when men population is increasing its usage according to a BBC report. A niche with a constant increase in its size is most suitable to enter even if you are a newbie. For your ease, we'll continue with the example of Hip-hop jewelry in this entire guide.
So, how would you define your target audience? Here's a quick description for hip-hop jewelry niche. The target market for hip-hop jewelry is rappers. They are the people who are obsessed with music and require creating their own style statement, which is often done using flashy clothes and associated jewelry items. 
By defining the type of jewelry that we are going to sell and the audience we are going to target, we are done with the first and indeed the most challenging step. Let us reiterate that finding the right audience or niche is highly important for the success of the online jewelry business. 
(2) Decide Where You Want to Sell Online:
In this step, you need to find a forum where you would like to sell jewelry online. Varieties of options are available each with its pros and cons, so you need to choose the one that is closer to your goals.
Let us share a few options that you have, but you'll need to explore them in detail to find the best one. You can open stores on Amazon and Etsy. Both these marketplaces have an established traffic base, so you won't have to drive traffic to the forum but you'll need to divert that traffic to your particular store.
Besides, you can, open your separate store without any difficulty using the content managing platforms like Word Press, Wax, Jim do, and many others. Similarly, specific e-commerce management platforms like Shoplift also exist. You need to find a suitable platform for this purpose. 
Related Article-
WHY CONSUMERS CHOOSE YOUR JEWELRY COMPETITOR?
(3) Find
J
ewelry
S
uppliers:
Once you have set up your store, then you need to find the suppliers. If you are just moving online from a physical store, then you'll have your own jewelry collection to sell. But if you are totally new in this industry, then you'll have to find the wholesale jewelry suppliers.
Considering our example of the hip-hop jewelry niche, one of the best options that you have got here for the hip hop jewelry purchase is KRKC & Co. The company  provides wholesale jewelry items including chains, pendants, bracelets, necklaces, and other accessories. You can contact them and crack a deal for your own store.
Related Article-
HOW TO FIND A RELIABLE JEWELRY SUPPLIER
(4) Set up
Y
our
S
tore:
Now once you have all the products in your hand, you need to set up your store. You'll have to ensure that the user interface is friendly and convenient to use. Based on the platform you are using for the store setup, you'll be able to choose different themes.
A pro tip here is don't go for anything too fancy when choosing your storefront. It would only annoy visitors. Keep it simple and user friendly and your customers would be back to your store.
Another important thing to take care of is the loading time of the website. Again, it highly depends on the platform that you are using and the themes that you choose on each of these platforms. So, you need to keep this factor in consideration when choosing the storefront. Google Page Speed Insights, GTmetrix, and Pingdom are a few tools available to check the load time for your store. Use these tools to optimize your websites.
Mobile e-commerce in the United States is on the rise. The statistics from Statista highlight that 58% of the total searches performed are through mobile these days. So, you cannot ignore the mobile phone users in any way or you'll be missing the important segment of your potential customer base.
Related Article-
WHAT IS THE BEST MARKETPLACE TO SELL JEWELRY ONLINE?
(5) Showcase
Y
our
P
roducts:
Upload the images and description of each of the products to tell everything about your products to the customers.
Here are some things that would help you rank your online store in a better way:
Make sure your description is unique
Describe the products with the relevant words, especially the ones that you would expect your customers to be searching for
Upload high-quality images of your jewelry buy reduce the size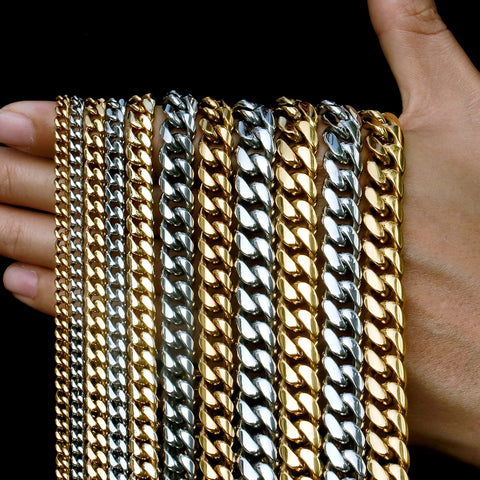 (6) Price
P
roducts
a
nd
S
et up
P
ayments:
When you are done with this step, this is how your store would actually look like. But still, it isn't complete. What rate are you going to charge your customers for the products and how do you expect them to pay? In this step, we'll be answering this question.
The best way to determine the price is to add the required profit margin to the costs of the product. There are multiple other ways to determine the price and you can use any of them. It totally depends on you.
Pro tip here is that don't forget to check your competitors and their pricing. You won't like to miss out on the additional profits if your competitors are pricing their products high.
So, start with your product cost, add the desired profit margin, and have a look at the competition. If your price after required profit margin is lower, you can increase it. If your competitors are charging lower, then reduce the profit margin for a better positioning in the market.
For payments, make sure that you integrate some of the leading payment methods like PayPal and card transfers on your website to facilitate the customers. The key here is to keep your customers happy and make their shopping experience convenient. 
(7) Set up
S
hipping:
Contact a reliable third party supplier, negotiate your rates and delivery time with them before you make your store live.
You should look for better rates but don't compromise on the shipping time and the protection of the jewelry items during the delivery process.
You'll have to mention the delivery time in your store to let the customers know about the expected time till when they can get their jewelry products. Make sure to mention the time in which you expect the products to be delivered. Don't understate or otherwise, it will result in customer dissatisfaction.
(8) Promote
Y
our
J
ewelry
P
roducts:
After setting up the shipping method, you can be sure that you have done everything that you could have done to deliver your customer's favorite product to their destination but now you'll have to consider the point that how would your customers know that your shop or store exists. 
Obviously, you'll have to work on marketing. Marketing involves advertisements, creation of social media accounts and getting customer reviews. You either need to learn all these aspects or would have to hire experts in the field to generate the best results. 
When we say optimization of your store, we mean that if your customers would write jewelry they should see your store at the top results. Similarly, the ad copy or the text for the social media posts has to be so good that they are on top of the paid result and social media feed.
Getting reviews from customers makes the new clients more comfortable while shopping with you. So, initially you should be focusing on this aspect, requesting more customers' to-do so. You can gift something to urge your positive customers to review the products on your store.
Pro tip: you might have heard the giveaways strategy. Some business owners also use it. Only then can you expect a good amount of sales on your online store.
Related Article-
LATEST  MARKETING GUIDE TO PROMOTE ONLINE JEWELRY BUSINESS
(9) Manage
Y
our
S
tock:
When your sales start at your online store, you can say that your online store has become successful. But still, you can't sit and relax. You'll have to manage your inventory.
Track the products that are selling in higher quantities and make sure that you have enough of them in stock. Lead times would have important to consider here, as you should place an order with your supplier for the wholesale jewelry just in time your stock lasts. So, that you won't have to face the out of stock condition or any sort of dissatisfaction.
You can use automated tools for this purpose too, which includes inFlow Inventory,Odoo, Sortly Pro, BigCommerce too. But keep a manual oversight as well. You should no risk anything.
(10) Establish After-sales Service System:
Introduce the formulation of your return and exchange, quality assurance policy, and set up customer service to answer questions, and deal with bad reviews. An efficient customer support representative can make a one-time customer a permanent customer. You can train or hire special representatives got this purpose. This would be an investment worth made.
Conclusion
Find your niche, choose the right forum to sell jewelry, find suppliers, setup your store, showcase your product, set up shipping process, promote the store, manage inventory and establish a strong customer support. With these nine steps, you can do wonders online. Give it a try.
For the selection of the right supplier, you can contact KRKC. They provide you with high-quality jewelry items at the wholesale price that you can sell online in your store. So, make sure to have a look at their vast collection.
If you have any questions related to the sales of jewelry online, you can always ask. We'll be glad to help you in every possible way that we can. We wish you all the very best for the success of your e-commerce jewelry store.