TAKLE SOCIAL MEDIA FOR JEWELRY PROMOTION
Are you the owner of a jewelry business? Like any other business, your ultimate goal is to increase the audience and ultimately the conversion rate, isn't it?

With this goal in mind and the widespread use of social media, you can effectively utilize the social media platforms for getting more sales from your jewelry business. It is not about sales only; there are a few other reasons that would come along and enhance the overall brand image that can result in long-term benefits for your business.

Do you want to have a look at these reasons? Let's do it:
Reasons for using social media for jewelry business:
The effectiveness of social media platforms shouldn't be doubted anymore. With 4.2 billion social media users around the globe, you must be sure that nearly half of the world's population has access to different social media platforms. Thus, using this platform comes with several benefits for small businesses. Let's discuss each of them in detail:
1. Reach more people effectively:
By creating accounts on different social media platforms like Facebook, Instagram, and Snapchat, you can reach more people interested in jewelry items and their purchases. You can create posts and stories on these platforms to reach the right audience.

However, before you can use these platforms effectively, you'll need to define your audience and customer base. Creating a complete customer profile will help in setting your audience o social media platforms. The more precise your description of the potential buyer be, the more relevant audience you can target.
Let's take an example, suppose you sell hip-hop-style jewelry, you should define the age, gender, interests, hobbies of your idea buyer. In this case, your buyer could be a male in his late teens who loves freedom and experimenting with new things. Your buyer would like to wear freestyle clothing where hip-hop-style jewelry is used for creating the style statement. From this customer profile or buyer persona, you can choose the demographic and behavioral targeting options provided by the social media platforms.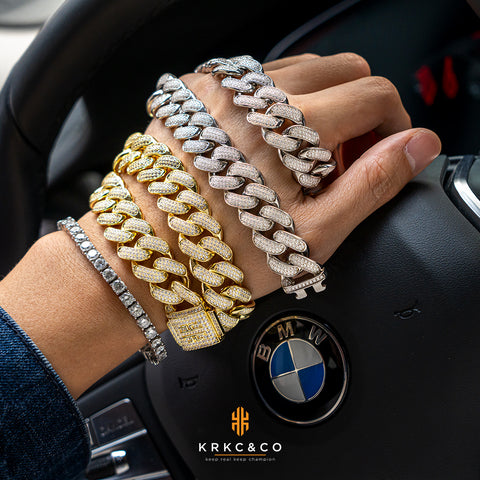 Another essential thing to grab the relevant audience from the social media platforms is to post engaging content and update it frequently. You can't go on long breaks if you want your audience to know about you. The algorithms of the social media platforms have especially been designed in a way that the posts with more engagement get more reach as they are considered to be important and interesting for the audience, and vice versa. Besides, the recency of the post also matters in the online world. Thus, requiring you to update engaging content frequently.
Even your audience will forget you if you won't post any updates about your brand. So, frequent updates are not only for machine learning; they are for your audience too. Spend some time getting the right content if you want to reach more people effectively using social media.
Related Article-
WHY YOU NEED TO POSITION JEWELRY AUDIENCES?
2. Advertise jewelry at lower cost:
Another reason for using social media for the jewelry business is the possibility of advertising at a lower cost.

If you are a small business, you cannot even think of beating the marketing budget of a large jewelry company, right? So, what does that mean? Should you leave the ground for the large players and let them have an even bigger chunk of the market? Not at all.

With the use of social media, you can handle aggressive advertising campaigns and get better results. All of it depends on the right strategy. Even the total spend of the large company on social media would not affect your chances of getting to the top and get more customers.

One of the tips here is to use a compelling ad copy and use the right keywords. It will help in getting you more conversion rate. Another important thing is to optimize the target audience, and here the role of buyer persona and the targeting you have created before would be very important.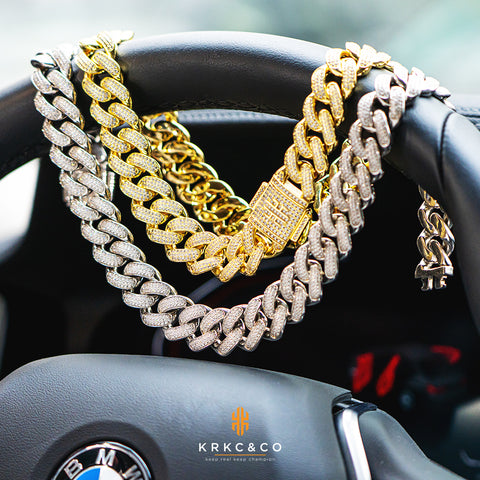 Keeping all these factors in account is crucial as it can lower the overall spend. How? The more the customers will convert from your advertising spend, the lower cost per customer you'll get helping you beat your competition and get better results. Besides, you'll be able to show your ad to the right audience who is interested in buying the jewelry. Thus, you won't have to bear the cost of showing the ads to a wide audience who might not be interested in the purchase eventually.
3. Update promotions and announcements effectively:
If you are using social media for your jewelry business, you'll be able to update the promotions and announcements in a better manner.

For example, if you plan to run a promotion of 10% off on all products for a single day, you can update it on all your social media accounts, and your audience would know it. Thus, enhancing the chances of getting more customers and sales, fulfilling your goal of setting up the promotion.

Opposite to social media, if you go for advertising through the traditional media, you'll have to incur a lot more cost on making the customers aware of the promotion, thus resulting in excessive bleeding. You'll have to account for this cost as well when accounting for the results you have gained from the promotion.

Again, the role of the targeted audience and its impact on the cost & overall effect would be important in determining the effectiveness of the promotional campaign, whether it is through traditional media or social media. When using social media, not only the budget spent on the advertisement would be much lower, but also the audience targeting will ensure that you get more conversion; thus better ROI. In traditional media, targeting at the micro-level is not possible and the mass reach would require more advertising budget.

With the evolving social media, updating the promotions and announcements has become even easier. You can find the micro-influencers on Instagram or YouTube to give you a shout-out for a few dollars, and you'll get the converting audience right away. The entire process with social media has got this simpler. All you need to do is explore the variety of options you have or come up with a new one.
4. Engage with customers:
Engaging with your customers is a new reality of the business. Finding every customer and helping him or her find the product they want isn't possible if you do it in person.

But with social media usage, you can manage it effectively. Creating pages, groups, and communities can provide the right platform for your audience to share their views about your products. These platforms can also offer them the opportunity to praise or identify the flaws in your products.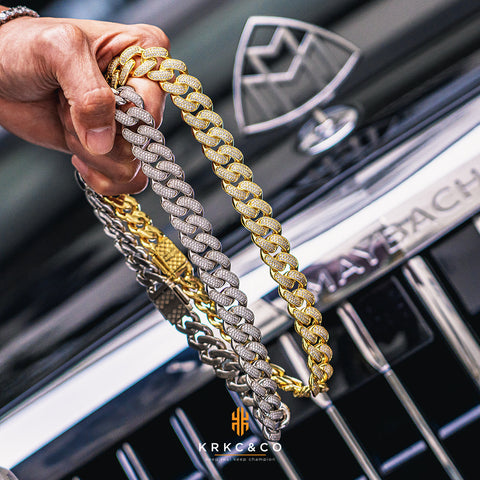 Using this mechanism for engaging with your audience can build trust between your brand and audience too. They can be sure that they can always find you if they have any problems or concerns. In addition, your active engagement with the audience can also increase the chances of converting the general audience to the users. How?

The general audience can have specific questions and cones regarding the jewelry type you offer and its quality or pricing. So, if they'll get a platform where they can ask you about it and see you answer others' questions, they can risk trying your brand for the first time.

In some cases, the positive word of mouth generated in the community can lead to better sales and brand loyalty.

Some brands even use social media for after-sales services or providing the customer acre. As a small jewelry business, you can do so. For this purpose, set up the Chabot on your social media accounts, so you can keep the customers engaged when you are away. They'll most likely find the answer to the general questions using the Chabot options. But in case they need you, you can be there to assist. Such an interaction is another positive of engaging with the audience on social media and a way to lower your overall business cost.

There are many other domains of the positive impact that you can expect by engaging with your audience, including building brand engagement, brand loyalty, generating positive word of mouth, and increasing sales, and enhance the customer base. Let's see which of these domains you can tap in.

When looking for customer engagement, you should focus on the content type you are sharing. Gone are the days when people would read your long posts just because they like your brand. This is the age of videos – only small videos. You'll need to grab your user's attention in 3-sec, or they'll scroll away. So, when creating the content, don't forget it, or otherwise, the entire spirit of creating the social media accounts would go in vain.
5. Increase traffic to the website:
Finally, yet importantly, you can expect an increase in the traffic to your website while using social media. Most social media platforms allow you to link your website with your social account, so your audience can reach you with great ease and have a look at your product portfolio in a better way.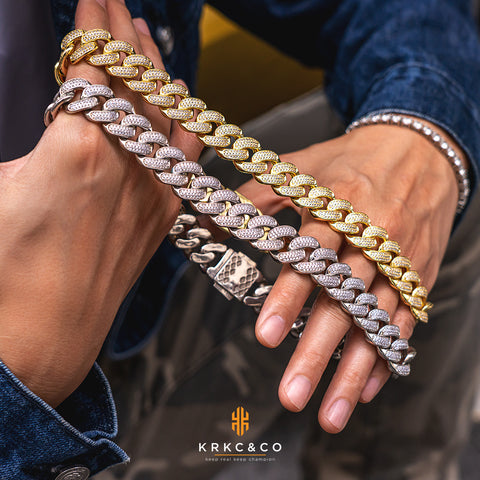 With constant post updates and sharing of engaging content, your social media audience would be compelled to have a look at your complete collection. Thus, you can expect an increase in your website, which can ultimately increase the chances of more sales.

You don't only have to run paid promotions for this purpose. Even organic reach can do this for you. However, if you particularly want traffic to your website, you can run paid advertisements as well. The influencing thing that would make your customers click your ad or website would be the compelling ad copy.
You don't have to write it yourself if you don't consider yourself experienced enough. You can get help from professionals so that every dollar you spend on advertisements generates the best result.

All you need to do is to focus on building the brand rather than generating one-time sales, and you'll be able to unlock ways through which social media can help you in doing so. The best part is that would be done most cost-effectively.
Related Article-
WHAT IS THE BEST MARKETPLACE TO SELL JEWELRY ONLINE?
Summing Up:
With the continuously rising trend and the ease that social media brings with it, using it for business purposes is unavoidable. The reasons that we have shared in this article are the prominent ones but they still do not cover the vast horizon of social media and its benefits you can get for your jewelry business.
You should start creating accounts and posting content today, so you'll be able to establish yourself as a brand in the upcoming days and get the most benefits by experimenting and implementing your own strategies. Best of luck!