PINK CUP PENDANT ICED CZ DIAMOND
Do you want to design a special pendant to show your brand to everyone? Then choose KRKC. We can make your ideas come true. With the expansion of business, we have received many jewelry customization inquiries from different industries, like the food industry. Among all inquires, a red cup pendant makes me impressed.



At first, the customer wanted to order several pendants to advocate his brand and told us his main business is the beverage. Actually, we have a stocked pendant like the following picture and it's also what he'd like to order originally.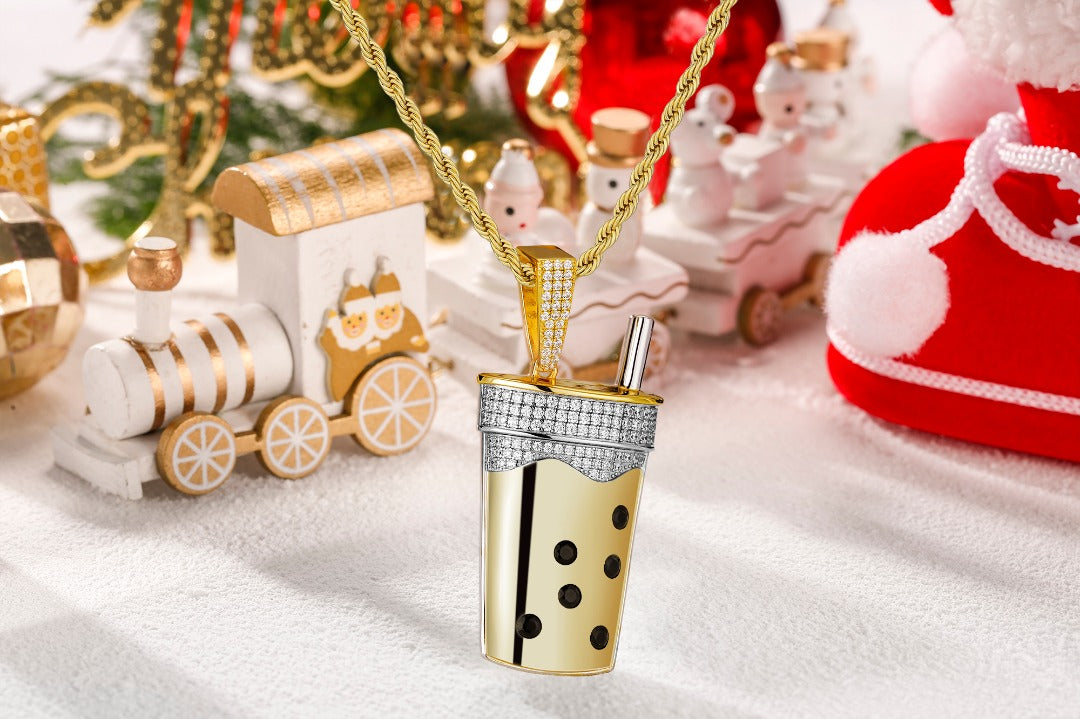 However, I think it's not so matching to his brand because his beverage is more inclined to coca-cola. Then I recommended he make a new design for his own brand. He is more rigorous than I thought and did not immediately agree. On the contrary, he asked me to provide a large number of jewelry customization cases to help him make a decision. To be honest, this process really took me a lot of time.
Fortunately, he finally believed that we did have the ability to customize jewelry and wanted to help him promote the brand. Meanwhile, considering his budget, we recommend him to inlay Cubic Zircons diamonds with the same bling but lower price than moissanite. Then we customized the pendant for him.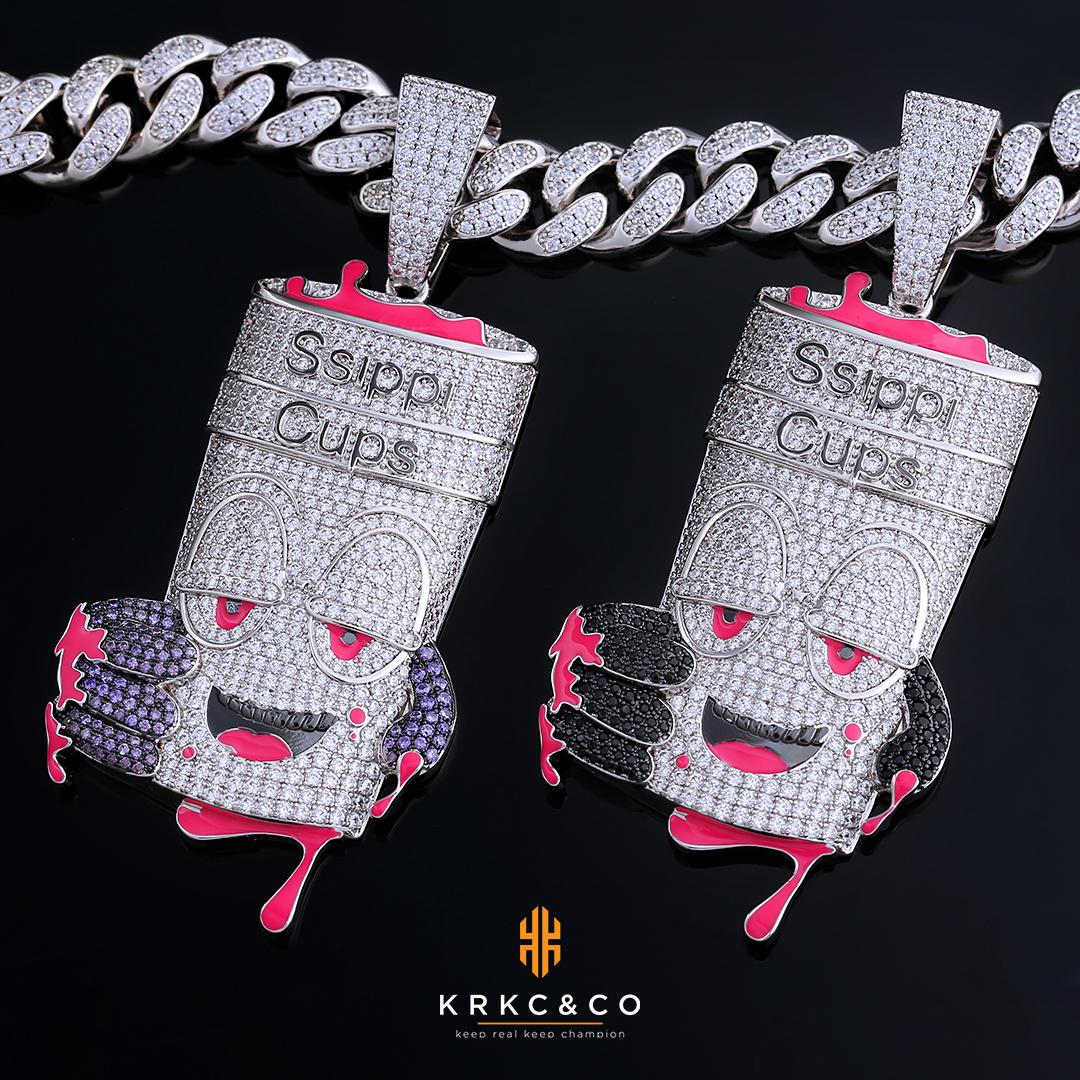 This design not only highlights his beverage characteristics but also shows the brand. Every employee in his company likes this design very much, and so does he.
Related Article- Custom Design Abilities of KRKC
More- Custom Pendant Necklaces
Note: All design manuscripts are authorized to be displayed by KRKC customers, and others are not allowed to advertise.