ICED 3D MEN RING
No longer just the plain bands of the past, today men's rings make a statement. Gems, textures, and details add individuality and style to everything you wear. The extra real estate offers more possibilities for design. Therefore, more and more customers have expressed their interest in ring customization.
At the same time, there is another fact that cannot be ignored, that is, more elements in the fashion world are integrated together. Among all the customers I have contacted, many of them actually started from clothing stores. Later, in order to expand their business lines, they chose KRKC as a jewelry supplier. For example, one customer contacted us to make a custom ring according to a Fashion Clothing Brand.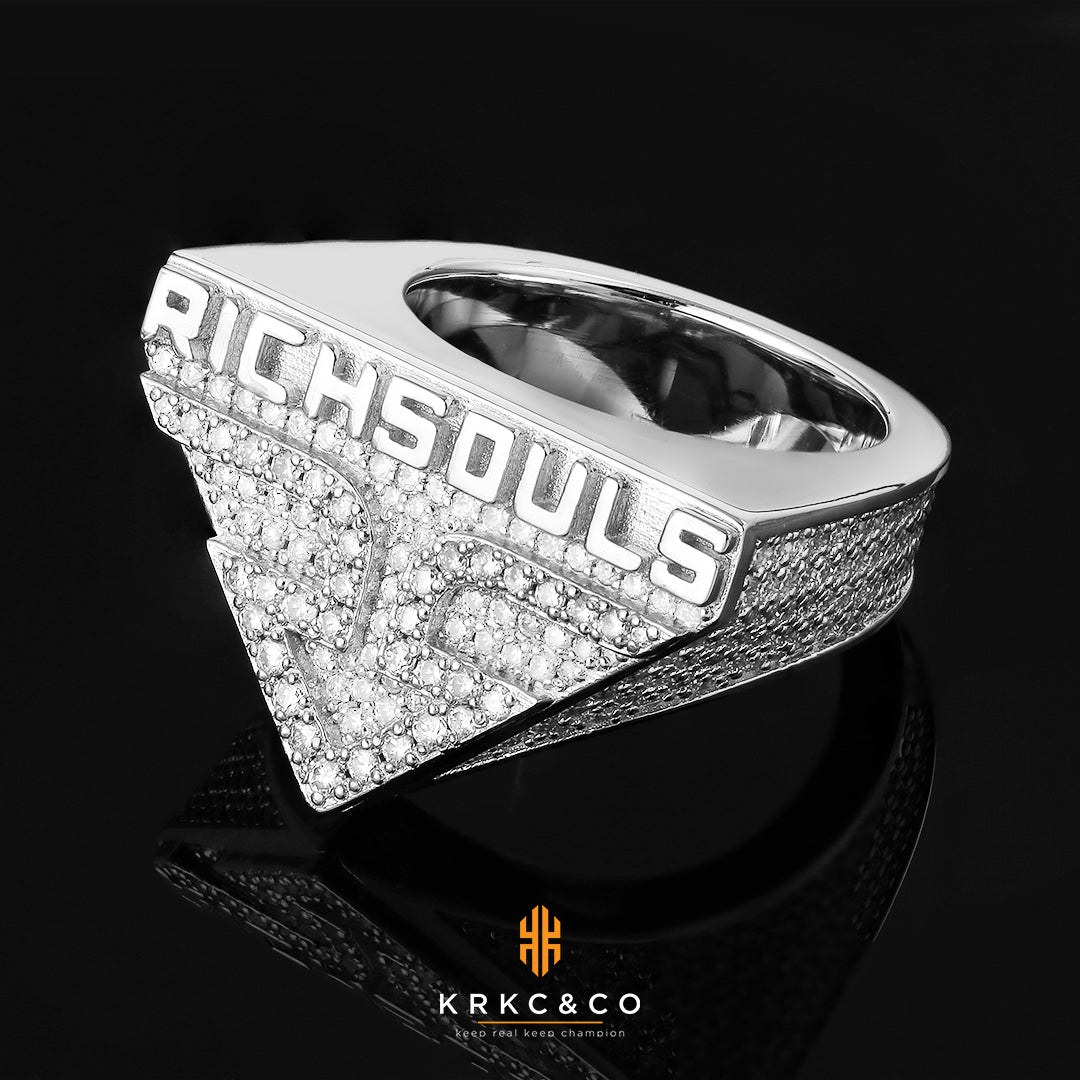 In addition to the brand name, we also specially adopted a 3D design to highlight the logo shape. The gem setting of Moissanite also adds sparkle and fire. Under the sun, who owns the KRKC custom ring is the coolest person.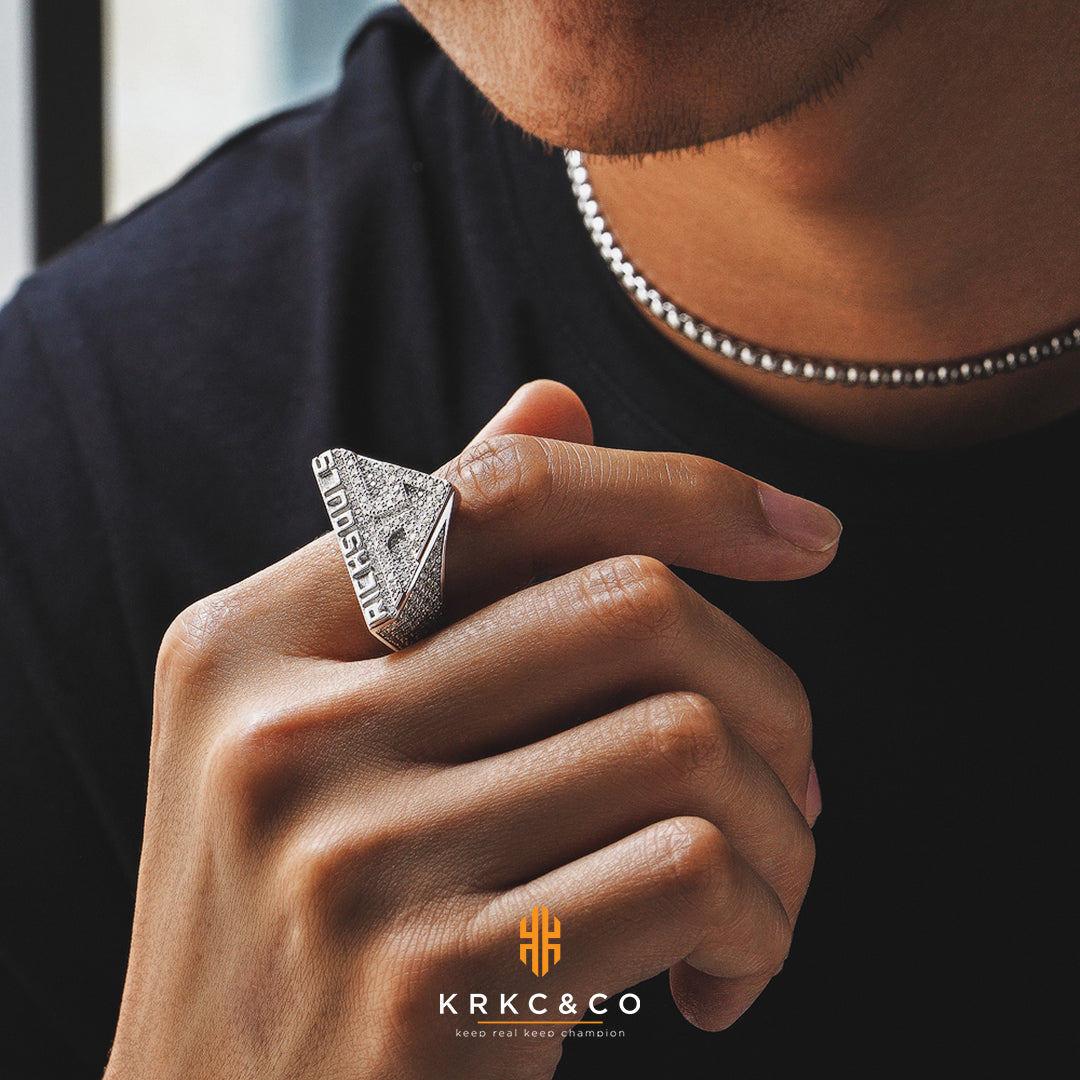 It is very simple to create a pendant that is unique to you. If you have any idea, contact us and we can help you make it come true.
Related Article- Custom Design Abilities of KRKC
More- Custom Pendant Necklaces
Note: All design manuscripts are authorized to be displayed by KRKC customers, and others are not allowed to advertise.