Have you ever encountered poor-quality goods?
Under the drop-shipping mode, retailers have almost no chance to participate in the delivery process,and the goods will be directly converted to end customers. Therefore, retailers cannot control product quality issues. Once product quality problems occur, it will be a disaster for subsequent operations.
In order to solve your worries, we provide the following guarantee: 

1. Brand Guarantee
From the past to the present, KRKC have been focusing on developing our own brand in Hip-hop jewelry, and all products are designed and produced by ourselves.
In the Beyond Fashion Exhibition, KRKC Jewelry was ranked first in the most popular emerging brand. In 2017, KRKC sponsored Tokyo's first HIP-HOP party hip-hop revelry feast, which was favored by young people around the world.
Unlike others who only want to make fast money, we are working on brand establishment and reputation, seeking for a long-time business. Therefore, KRKC gives top priority to quality and value, not just price.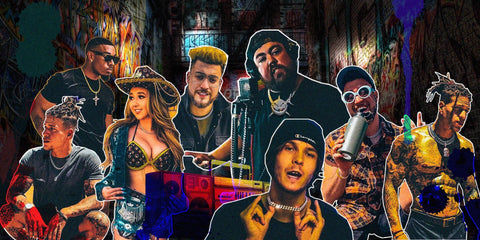 2. Quality Guarantee
As an uprising brand, KRKC has established a mature supply chain, including development chains, designer chains, operation chains, promotion chains, warehousing chains, and logistics chains.
We insist on using advanced 3D software to design hundreds of outstanding works to ensure the fidelity of the products and restore the original beauty of the material. Using exquisite jewelry craftsmanship, each step of the product's choice of materials, modeling, etc. is carefully handcrafted to ensure that every piece of goods suitable for their owners.
All in all, we takes state of the art manufacturing techniques to deliver you a higher quality product efficiently to cut costs. The end result of the KRKC way is superior hip hop jewelry that you can be proud to resell.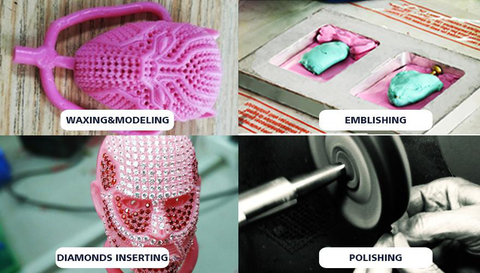 Have you ever encountered homogeneity?
At present, jewelry retailers are everywhere in the market. That means it is difficult for you to win consumer's attention if your products have nothing special.
In order to solve your worries, we provide the following support: 

1. Design Support
All along, KRKC's highly skilled team of designers uses the most fashionable elements in New York, Tokyo, Dubai, and other countries. So far, KRKC has cooperated closely with the world's major HIP-HOP celebrities, well-known players, and fashion superstars to create the hippest hip hop jewelry brand with the latest fashion trends among young people.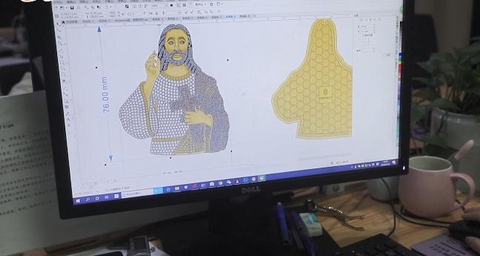 2. Market Support
Every day, KRKC receives hundreds of orders from the United States, Germany, France, Japan, Italy, Canada, Spain, etc. In the second half of 2018, KRKC has entered the Japanese market with the strong demands of consumers, and it hangs a hip-hop fashion whirlwind in Japan. Our roaring male lions sold more than 9,000 pieces in Tokyo for three days online, and they are constantly out of stock.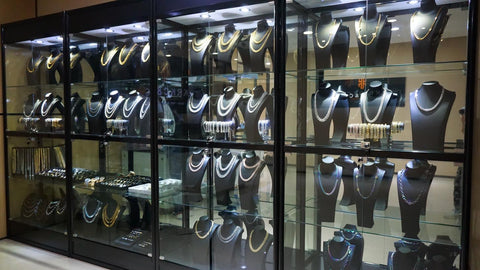 Have you ever encountered after-sales problem?
After the products are sold, many manufacturers are unwilling to continue the follow-up service. At this time, problems will appear one after another, such as no inventory, slow delivery speed, refusal to return or exchange, which will seriously damage your customer trust.
In order to solve your worries, we provide the following promise: 

1. Delivery Promise
* 98% products are in stock
* Shipped within 24H
* Delivered within 2 days fast
* Custom products delivered within 3 weeks
* Designers always ready to design what you image
* All of your massage would be replied within 12hours.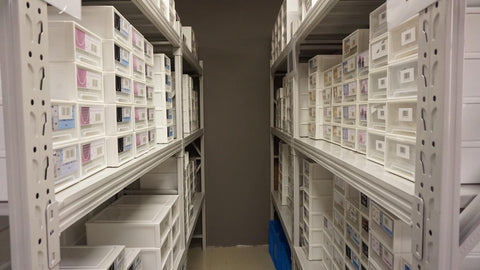 2. 30-days Return Promise
KRKC provides a 30-day easy return on all products ( Except Custom Pieces). If products are defective or there is a shipping error, contact order@krkcwholesale.com, we will issue a return address and returning guide.

* Exchanges and refunds will be accepted within 14 days of your receipt of the order.
* Beyond 14 days, ONLY EXCHANGES will be accepted within 30 days of your receipt of the order.
* There are NO returns/exchanges on KRKCSHOP's CUSTOMIZED Pieces. All of our Customized Pieces are guaranteed under Lifetime Warranty.